Today we are going to be reviewing the Gunman Airsoft site in Tuddenham, Suffolk. Gunman Airsoft also operate another site in Eversley, Hampshire, but for this review, we're just looking at the Gunman Tuddenham site.
LOCATION
Located in rural Suffolk, East Anglia, the Gunman Tuddenham site is about 10 miles north west of Bury St Edmunds. The site is actually based at the old abandoned RAF Airbase.
RAF Tuddenham was established in 1941 and ran squadrons of Stirling and Lancaster bomber raids over to Europe during the second world war.
Later in 1959, during the Cold War, RAF Tuddenham had three long range THOR nuclear missiles. Each missile had payload of 1.4 mega tons and a range of about 2,500 kilometres.
The missile silos were located on the east side of the airbase.  After the Cold War, the missiles were decommissioned and airbase was finally abandoned in 1963.
Most of the airbase has since been repurposed as farmland, but Gunman Airsoft operates their site in the southern most area of the abandoned airbase. So the site itself is steeped in military history and if you ask them, I'm sure one of the marshals will tell you a ghost story or two.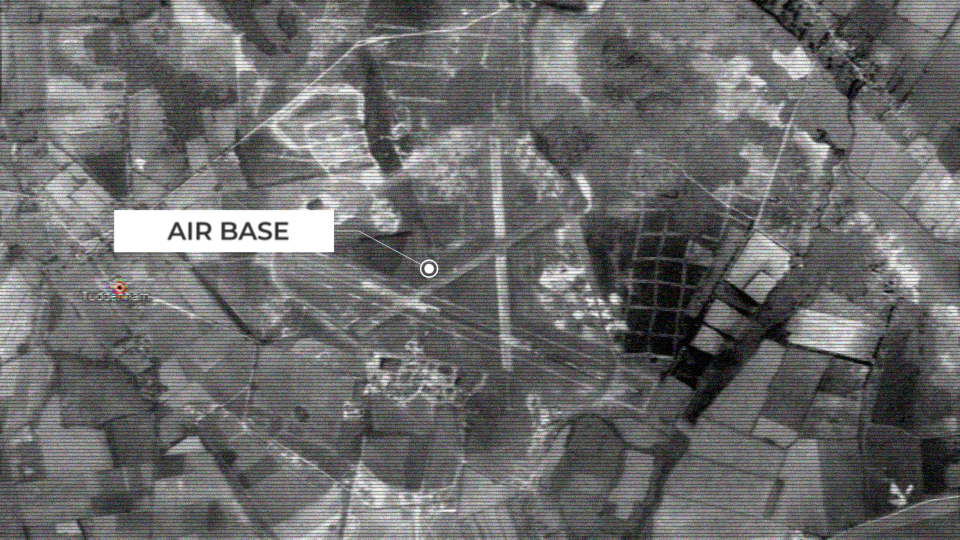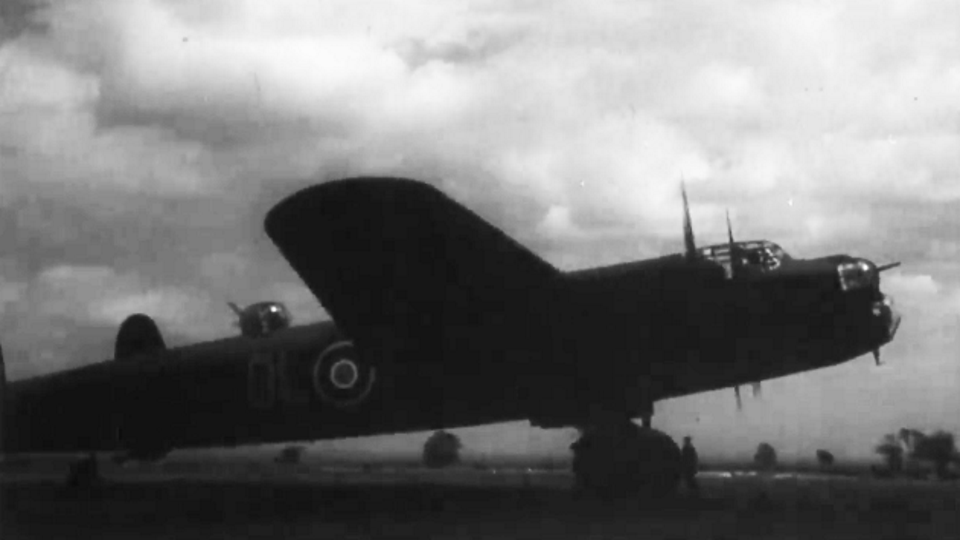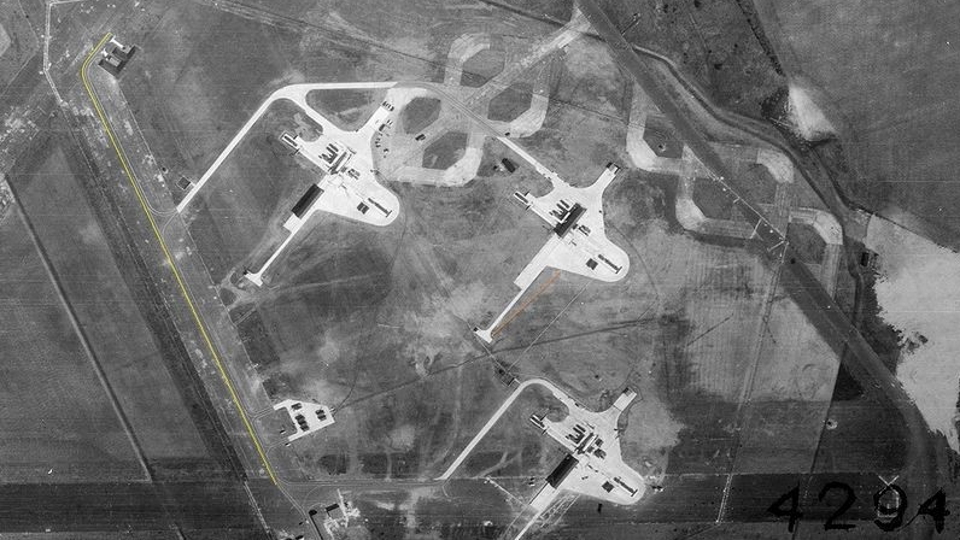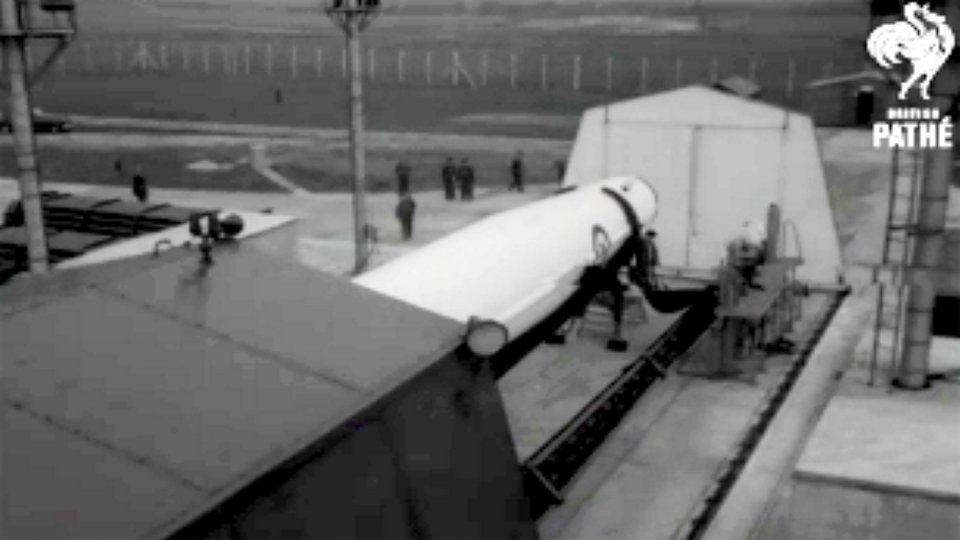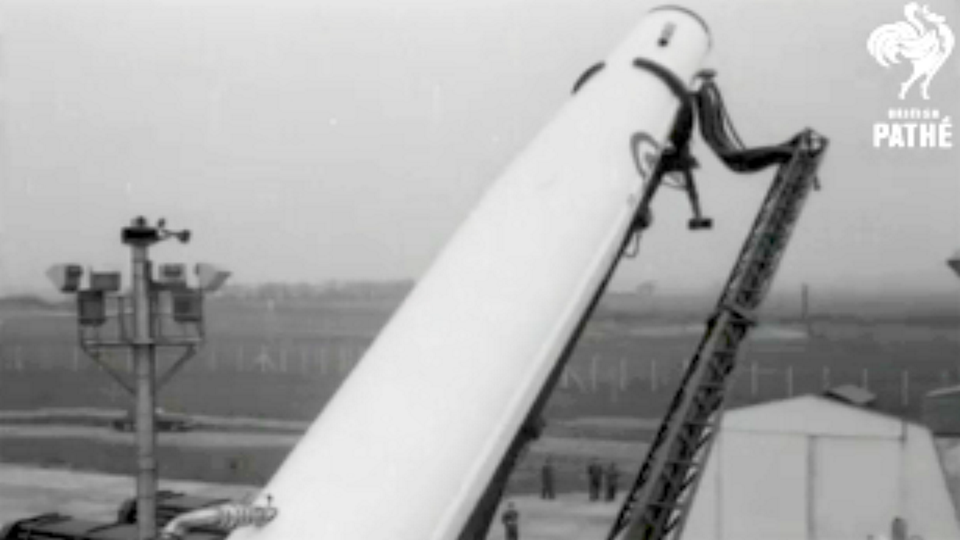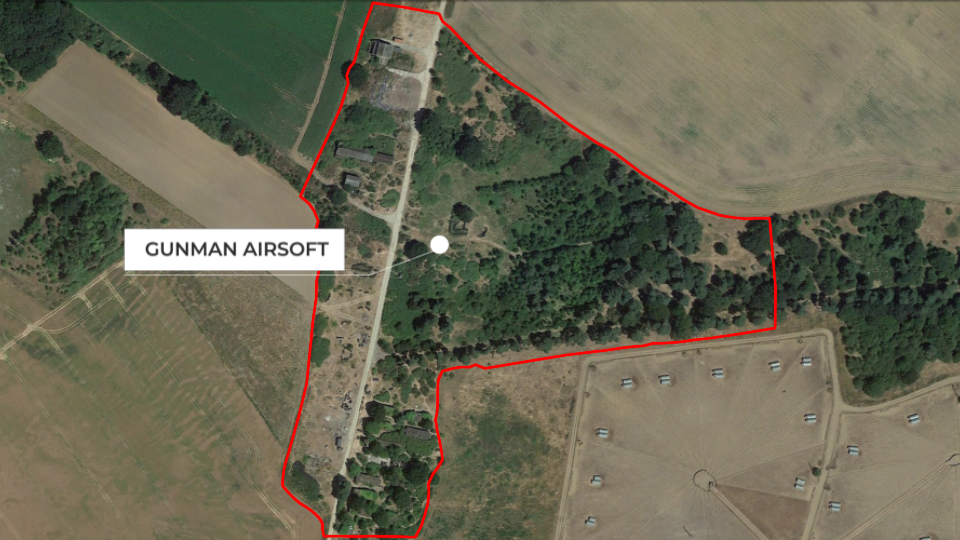 TICKETS
Onto the site review of Gunman Tuddenham itself, simply visit gunmanairsoft.co.uk where you find all the events they are running.  The pages will give you details on pricing, rules, FPS limits etc.  Select Events from the menu, scroll down to the date and event you want to play and from there check out your tickets.  Events are popular so don't leave it until the week before as chances are, they'll be sold out. Price range from £15 for a walk on night game to £55 for an open skirmish day with gun hire.  Prices have varied slightly depending on COVID lock down and total number of players allowed.  For example, the site has recently increased the maximum number players and hence the price has come down slightly.
THE VENUE
Once you arrive at the site you will be greeted by one of the friendly Marshals.  Probably the single thing that stood out the most about Gunman, was the friendly and welcoming staff.
During COVID, players are asked to check in in their cars as they arrive and then operate from of the back of their vehicles in the parking area.  This is facilitated by plenty of room and distance between everyone's parking spot.  It's maybe a good idea to bring a table and some camping chairs.  If the weather looks a bit iffy, a gazebo could also be handy.
The main building is still open to purchase BBs, Gas, grenades etc and in my case a cheeky little WE F266 pistol. The shop also carries a selection of pistols, AEGs, batteries, magazines, holsters, eye pro and other goodies and well as the gun hire.
One thing I would have liked to have seen, and maybe I missed it, but it would have been good to see a shooting range with markers at 30 meters, 40, 50, 60 and so on, for people to be able to tune their hop-ups and sights.
Before game play and as you walk into the game area, everyone's guns are chrono'ed.  Nothing usual about the FPS limits. 350 for AEGs and pistols etc. 400 for DMRs and 500 for snipers.  I have had an instance where I was running a little hot and wasn't allowed to use the gun in question.  This is obviously a good thing for player's safety! However, I didn't have much time to fix the issue such as running the right gas. So, if you are not sure or confident in your gun's FSP, be prepared.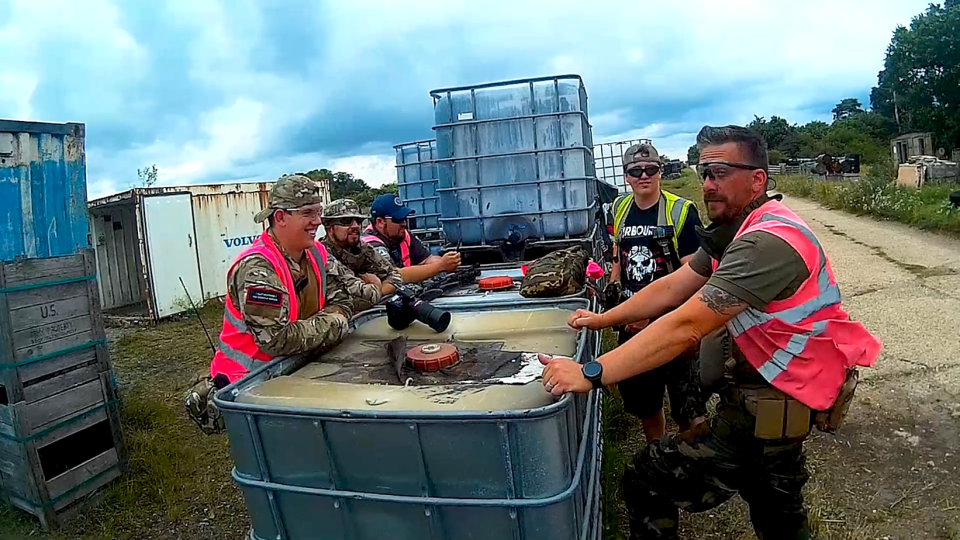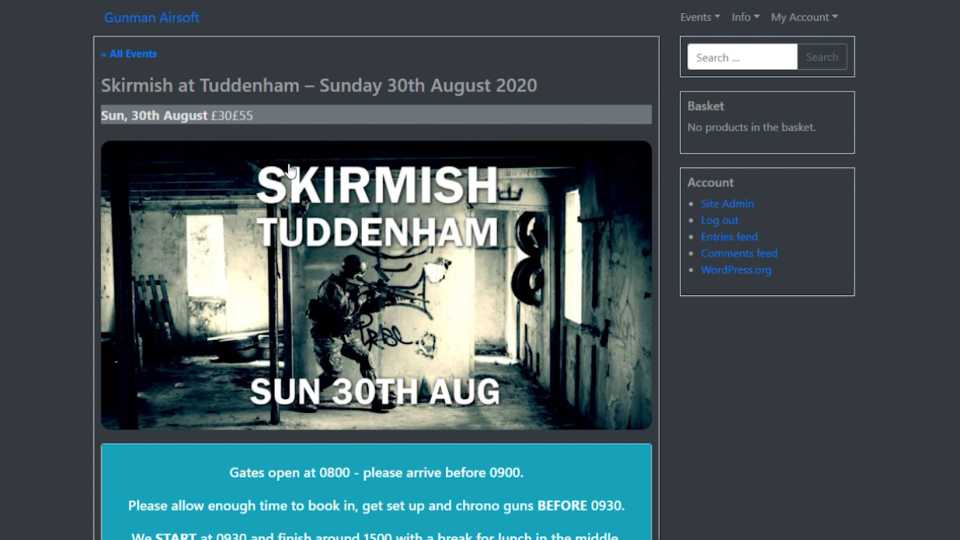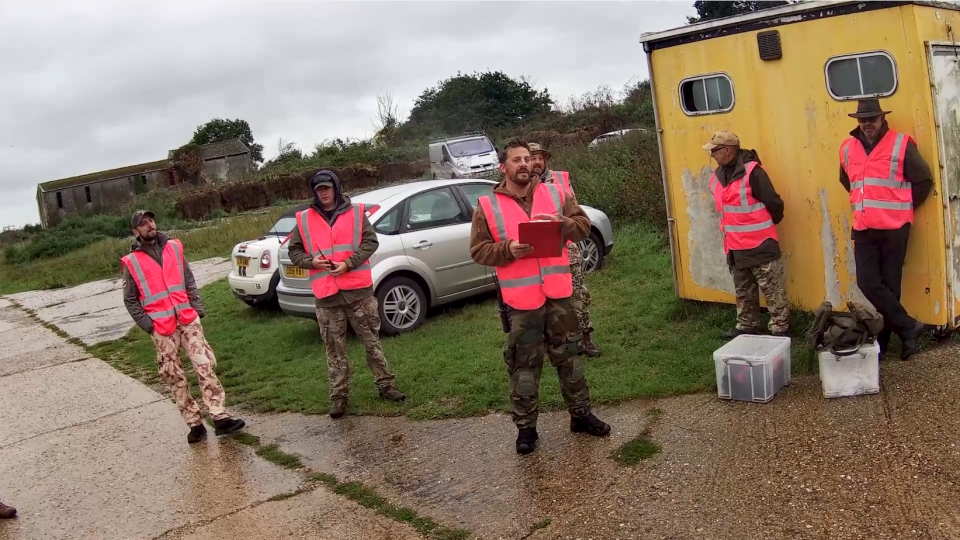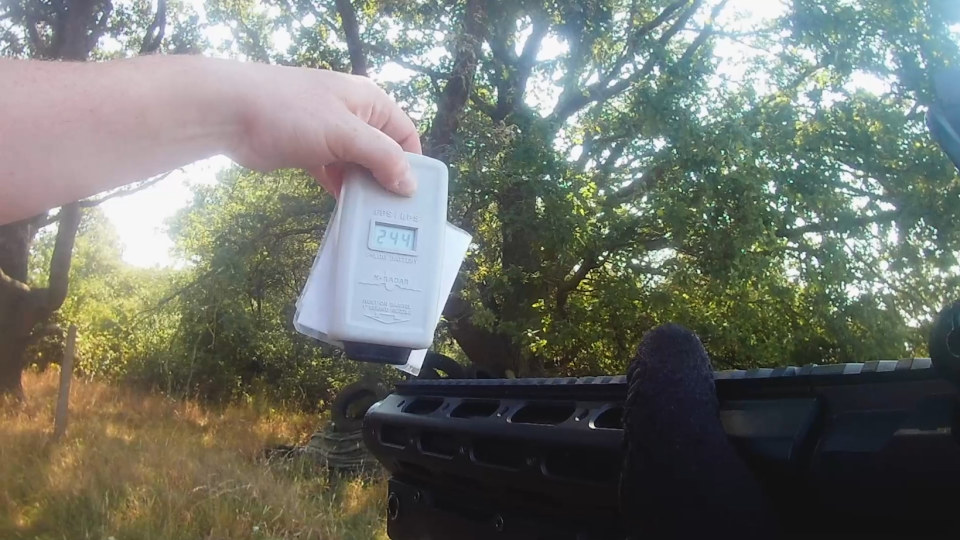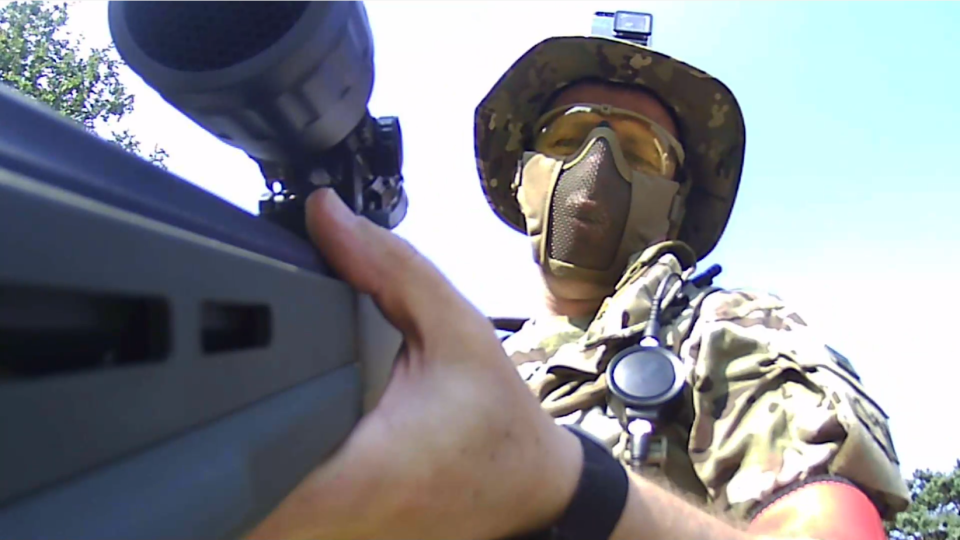 GAME ZONES
So onto the game zones – There are two main areas for game play. The upper open area and the lower village. Both areas are accessed by the main concrete track that runs the length of the site from the safe zone.
Depending on the event, either one or the other or both areas will be in play.
On a normal open skirmish day, the upper area made up of open broadleaf woodland and undergrowth was used in the morning for games such as team death match, engineer and vehicle escort, etc.  Spawn points were positioned at various points on edges of the game area depending on the game itself.  For some games, the squash court building was used as a starting and spawn point. It's next to the kill house building which is currently been renovated and repaired.  Looking forward to seeing it action again soon.
After a spot of lunch, we headed down to the lower zone for an afternoon of CQB in the village.  On one side of track are some shipping containers and other assorted cover spots. On one side, and the highlight of Gunman's site, are about 12 abandoned buildings.  These awesome and were originally some of the accommodation units and shower block of the 1940's / 50's RAF Tuddenham airbase.  Games such as domination and building clearance with airstrikes make for some really intense and creative game play.
These CQB buildings are also used for the Gunman night games.  Stalking your enemy team in the dark in order to prevent the bomb from going off was a brilliant experience and highly recommended.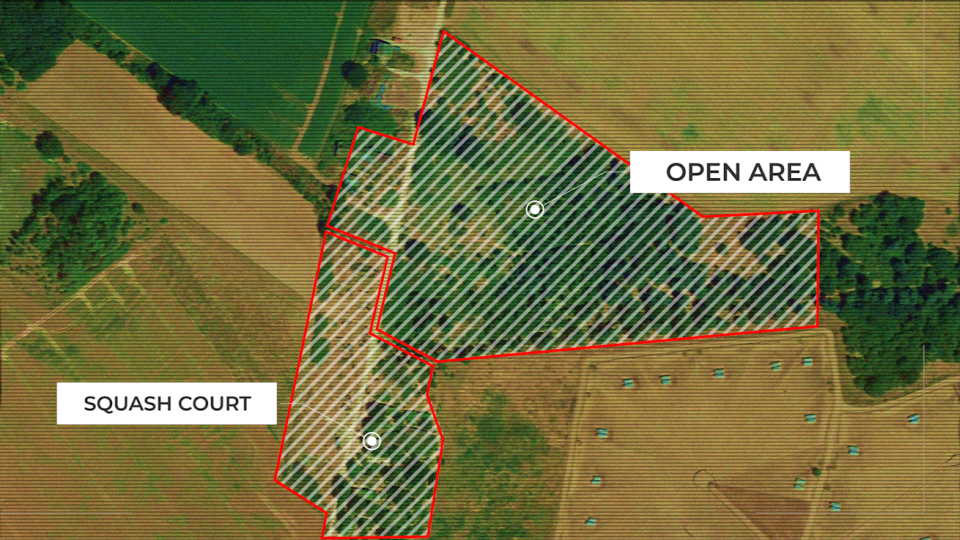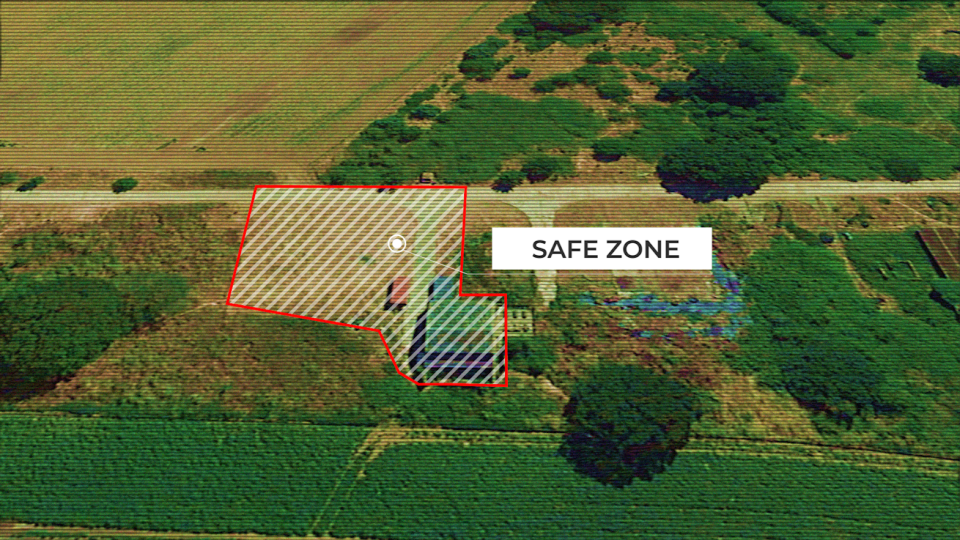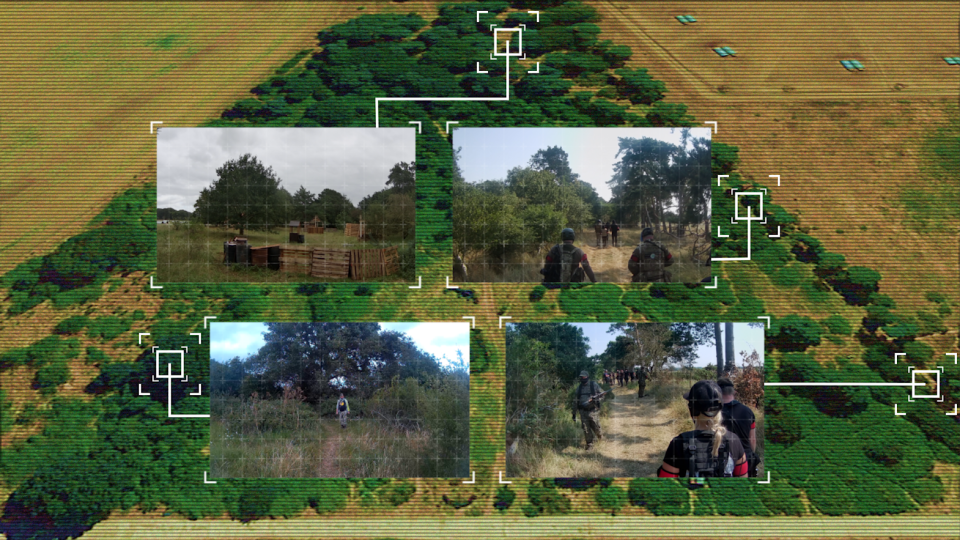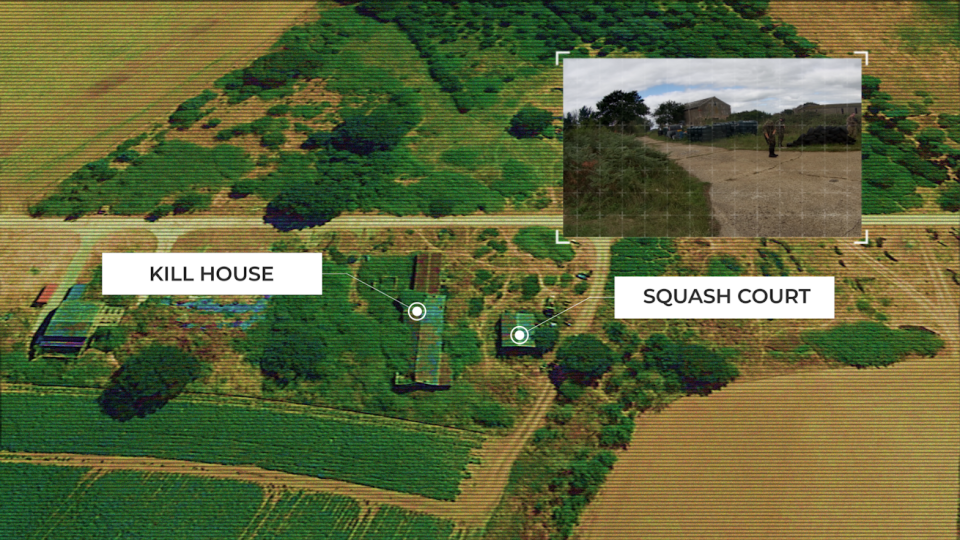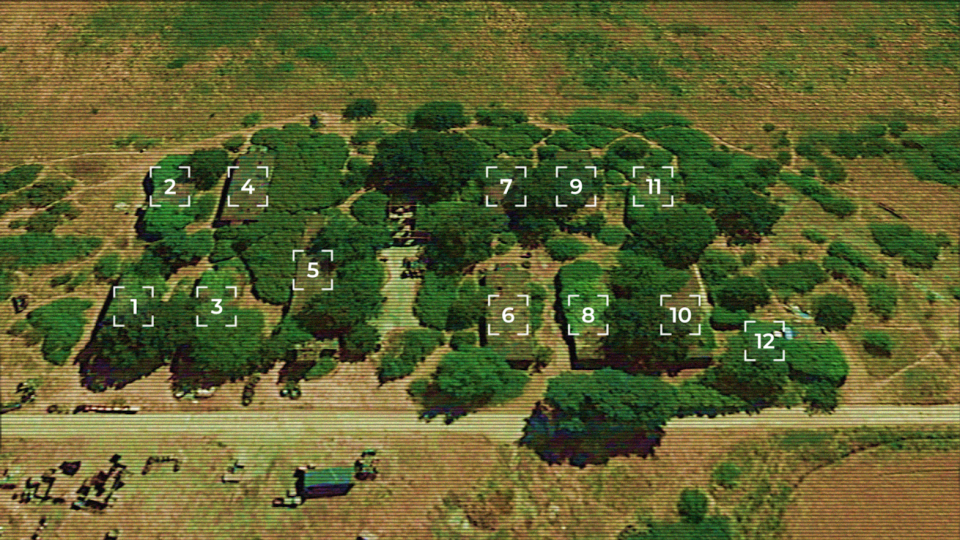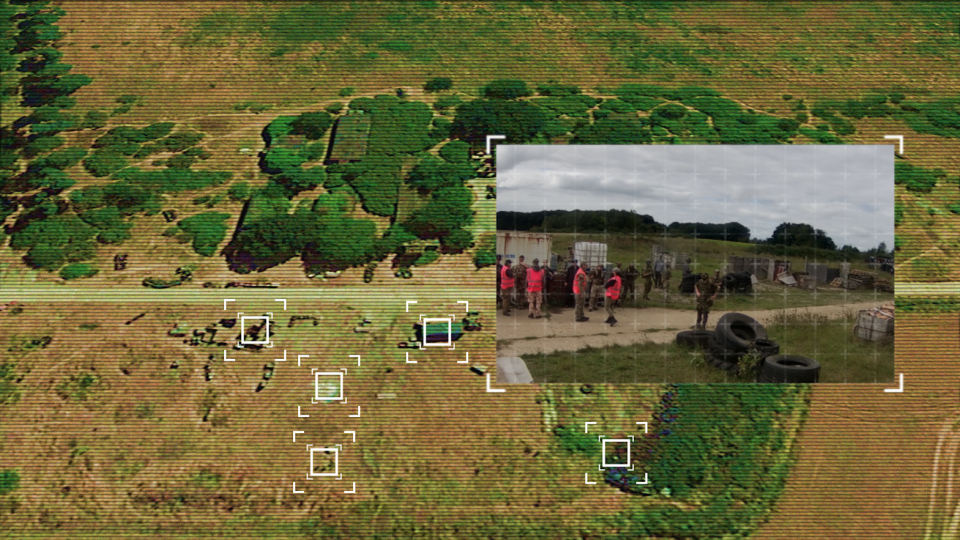 GAME PLAY
On the open skirmish days and night game that I have attended, each game lasts between 20 and 40 minutes.  Some games require teams to swap sides, whilst other games have a single competitive objective.  Gunman host specially themed events such as MilSim, FilmSim, Battlefield, Halloween to name a few. These mix up the play styles and offer various levels of immersive game play with interesting objectives.
The marshals continued to be friendly and helpful throughout the day.  During games they are on hand to ensure everyone is playing safely, fairly, having fun and they'll also offer tips, advice and game play strategy.
One of the marshals at Gunman Airsoft is a professional photographer and will often takes photos of the players in action.  These are super photos and if you are snapped whilst doing your best Soap MacTavish action pose, you can buy it for a few quid after the game from his website which is samhinsley.co.uk.  Link is in the description below.
I will be posting some gameplay videos soon on the Harry Badger YouTube channel, but in the meantime, please check out JAG Airsoft's very own YouTube channel where he has some cool Gunman Tuddenham game play videos. Again, check out the description below for the link.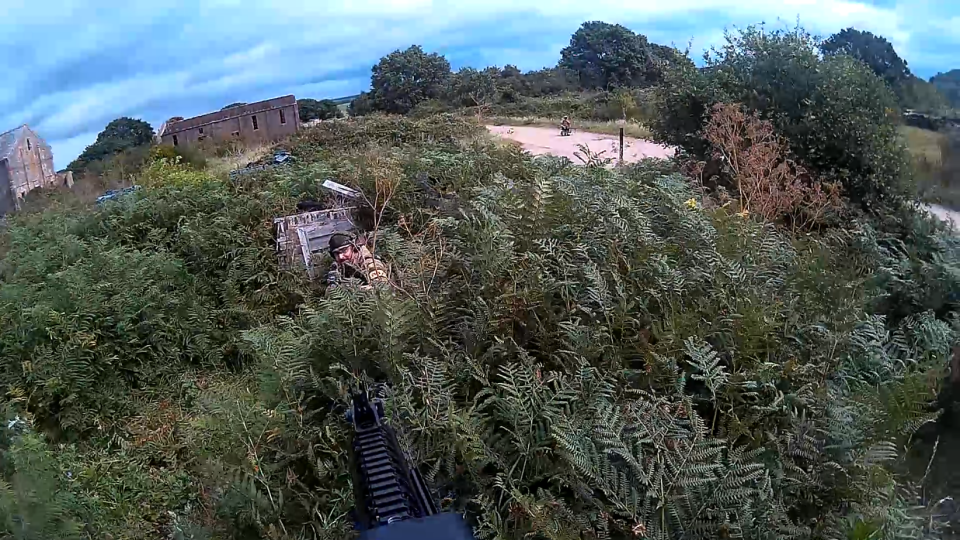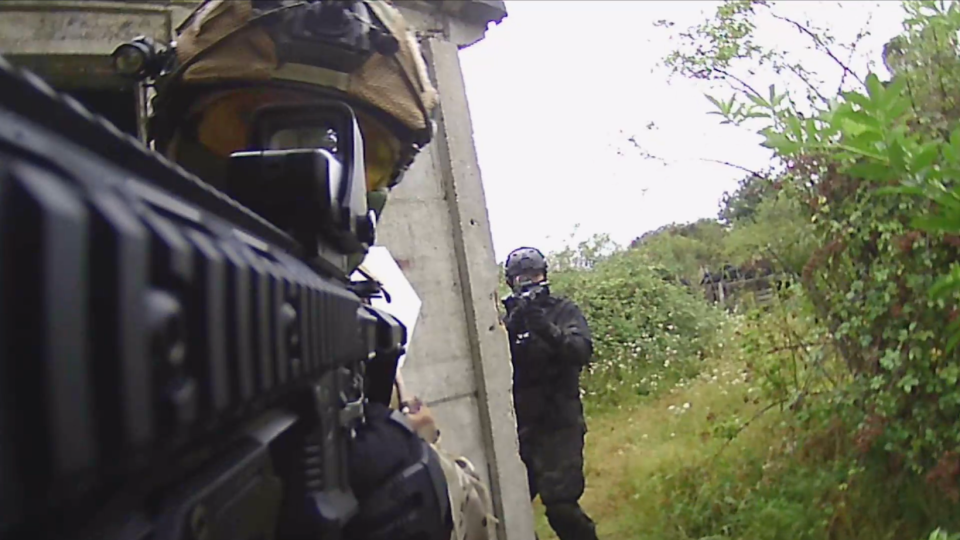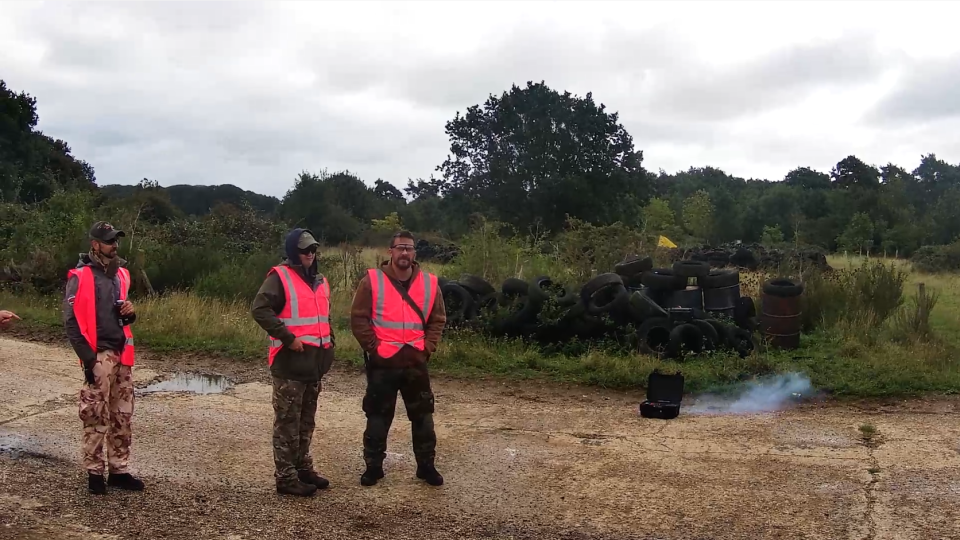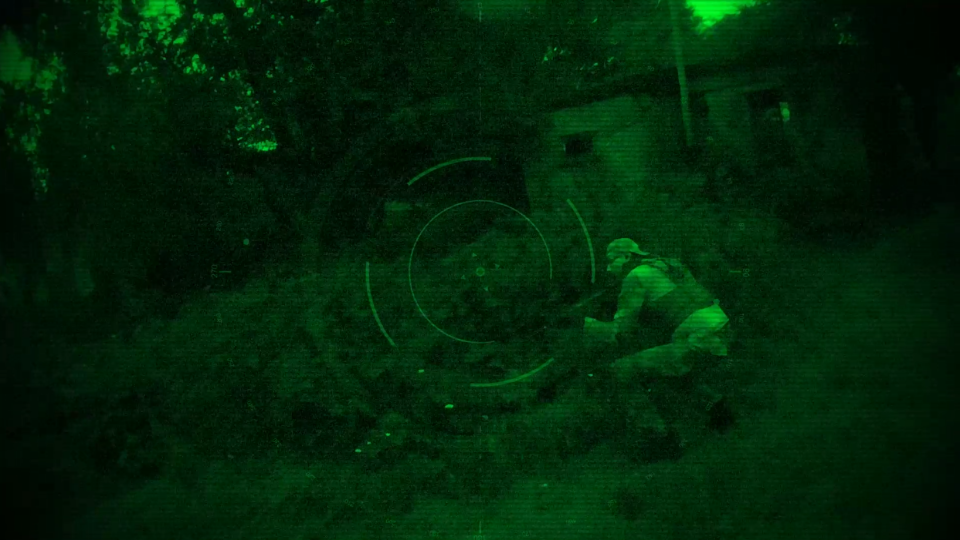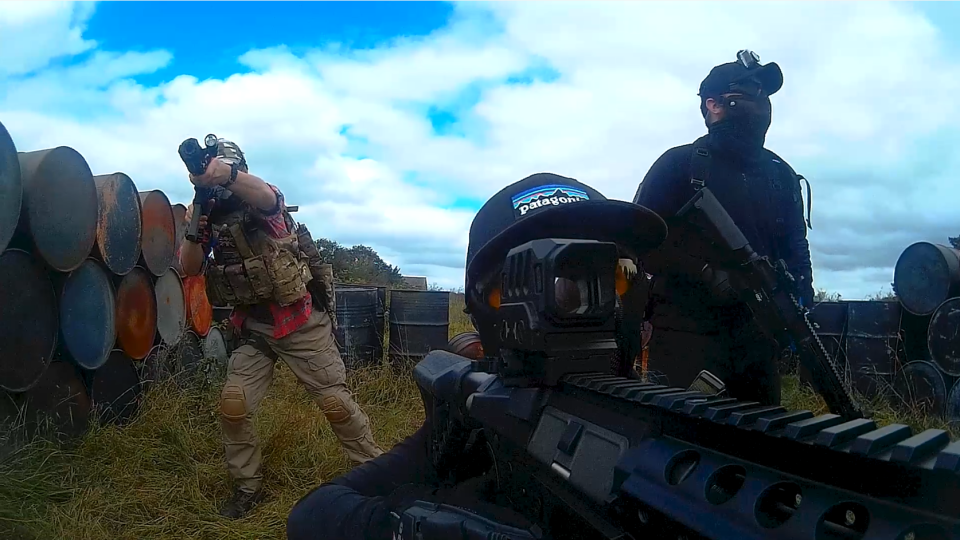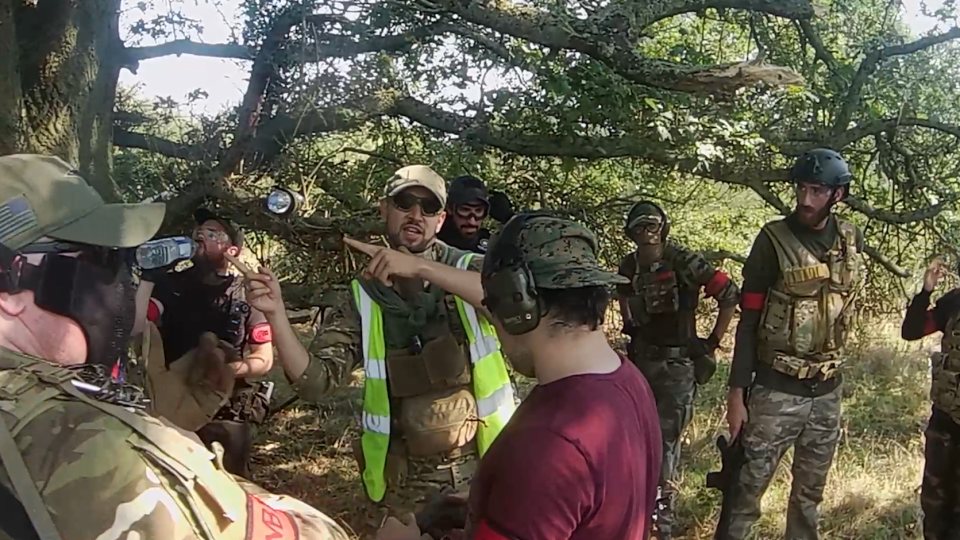 SUMMARY
Overall, Gunman Airsoft Tuddenham delivers a super fun day out.  Friendly staff, awesome gameplay, great battle arena and loads of fun.  I would give them a gleaming 10 out of 10.  Whilst the Gunman site at Tuddenham is personally a bit of trek for me, being a couple of hours drive away, I will definitely be coming back again and again.  Highly recommended!  Thanks chaps!
Check out the reviews section of the blog for further reviews. More being added soon.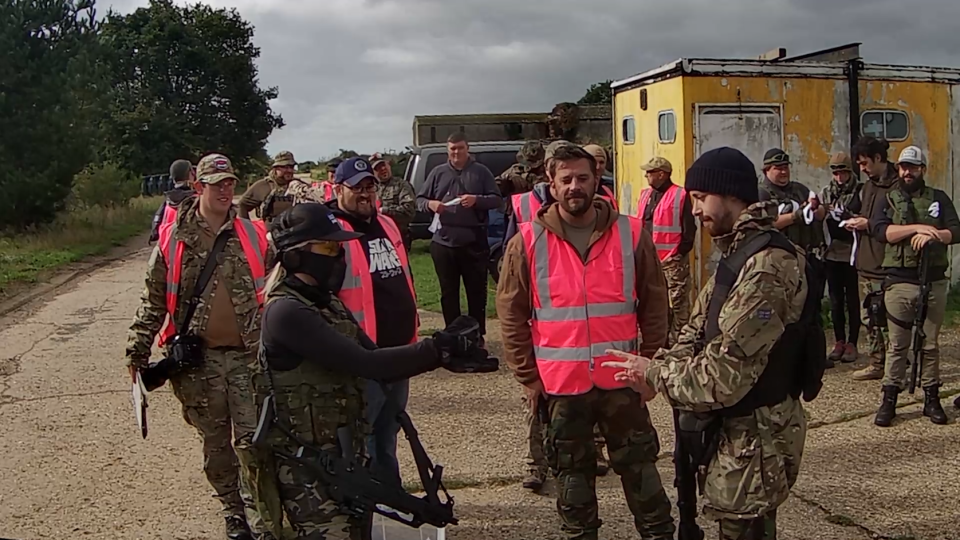 SCORE